My Rating:
I gave this book three stars. To me, three stars means that it was a good story, I enjoyed it a lot, it doesn't mean that it was the best story ever written or amazing or anything like that, but it was a decent-enough story, and I found it to be a very quick read. I think I read it in just under two hours.
I got this book via Kindle Unlimited. I have mixed feelings about Kindle Unlimited. Sometimes I find a really awesome book and/or series on Kindle Unlimited, but I feel like it takes me forever just to sift through the different books offered on Kindle Unlimited to find a book that actually sounds interested or well-written. I don't know if take makes me a book snob or what, but I find it very hard to actually find a book I want to read on Kindle Unlimited. That being said, there are occasional gems within the Kindle Unlimited library that are enjoyable, and for somebody who does read as often and as fast as me, there are advantages to being a Kindle Unlimited subscriber. I spend less money on books if I use Kindle Unlimited, which makes it worth it to me to sift through of all the books when I just want something to read to occupy my brain.
Anyhow this book was one of my Kindle Unlimited finds that I enjoyed.
Before I get into the book. Has anyone ever seen the movie A Cinderella Story with Hilary Duff? It came out in the early 2000s, 2004 to be specific. It starred Hilary Duff, who was totally an IT girl of the 2000s, and yes I still know all the lyrics to that one song she sings in the Lizzie McGuire Movie.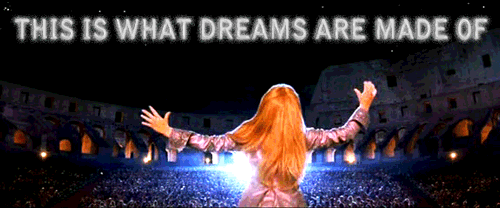 Anyhow in the movie, Hilary Duff plays Sam, the daughter of a man named Hal, who died. Before he died he married a gold-digger named Fiona, who has two daughters named Briana and Gabriella, and he supposedly leaves no will, so all of his possessions, including the diner that Sam works at to try to save money for college, and his house are left to Fiona.  Sam's step-family is super mean to her, and burns through all of Sam's father's money like it's water. However, Sam has an online pen-pal named "Nomad" who of course is the most popular boy at the school and she confides to him all of her dreams and wishes like how she wants to attend Princeton and how mean her family is to her. Of course "Nomad" is also unhappy with how his life is panning out and he wants to go against his families wishes and do what he wants- go to Princeton too, of course, instead of to the University of South California on a football scholarship. Eventually "Nomad" and Sam make plans to meet for realz at the Halloween dance at their school, and of course Sam's evil step mother and stepsisters try to prevent that from happening.
Of course shit happens, and at the dance, Sam's identity is discovered, the popular boy doesn't stand up for her, and her life is over. And of course Sam's stepmom has tried to ruin her future by faking  a rejection letter from Princeton to try to get Sam to stay forever as her slave. But of course, since this is a "Cinderella story," Sam's life does have a happy ending, and her step-family gets what they deserved, and of course Sam gets the man.
I just summed up Isabella and the Slipper by describing another movie.
Here's what amazon says about the book for a spoiler-free review: "When Isabella accidentally switches phones with Chase Hawkins, the hottest guy in school, she finds herself making an unexpected connection with her secret crush. There's only one problem: her awful stepmother and two horrible stepsisters would freak out if they knew. Plus, she's sure Chase will run if he finds out he's been texting the school nobody. But things get interesting when he gets paired up with her in physics class. Will it blow her cover?" [quoted exactly from Amazon.com]
So it's the same story just instead of AIM, there's texting and a cell-phone. But Isabella is still the school nobody like Sam aka "diner girl" was, and of course Chase is the most popular boy in school like "Nomad" was, and the plot is the same, Isabella is worried Chase won't like her if he realizes she's the nerdy girl from physicals class instead of "five" as she calls herself in the texts between her and Chase.
In the story Isabella doesn't work as a waitress at a diner, she works at her father's art gallery, and of course she's an insanely talented painter, who works for her evil stepmom, and her two stepsisters are popular and treat Isabella like a loser. This book is just a Cinderella story with two different characters, but it plays out the same way as every other Cinderella story plays out, but it's a more modern take on a Cinderella story compared to A Cinderella Story, for example, and told in a way that teenagers can probably relate to better with the use of modern technology and apps.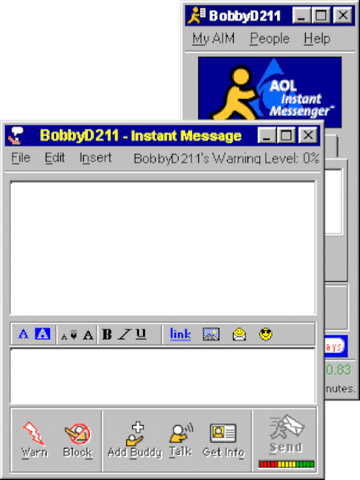 [it's sad teenagers will never know the joy of AIM]
It was a cute story. I will say there are scenes of child abuse, mostly emotional and some physical abuse, so if that's triggering for you, you may want to stay away from this story, but like all Cinderella stories, of course it has a happy ending.
If you like modern takes on fairy tales, this is a book for you.  It's a cute and simple book. It's not Catcher in the Rye or anything classic like that, but it's an enjoyable book. It's a quick read, and unlike some books I've read with multiple narrators, the author switches between the two lead voices [Isabella and Chase] quite seamlessly. It was also edited nicely, had no strange typos, and had good grammar unlike some other  digital books I've read.  I enjoyed it, it was a good book, and I breezed through it quickly. It's a nice and simple, well-told YA modern Cinderella romance book, if that appeals to you, I'd say go for it, you'll probably enjoy it.