My Rating:
There are two things that I really love- camping/hiking and road trips. There's nothing more magical than being in the middle of nowhere, with no soundtrack playing but nature, eating dehydrated food [Mountain House Breakfast Skillet is amazing, FYI], and then at night, staring at the stars and trying to find constellations and/or looking for shooting stars.
I grew up in NJ, and I went hiking with my dad and my friends a lot. Then I moved to Texas, and well it's really hard to hike when with humidity it's like 115 degrees every summer… Well that and the fact that Texas, Houston specifically has no trees.
For our honeymoon, Justin and I wanted to do something a little bit different, so instead of going to Hawaii or the Caribbean or some place like that, we decided to combine our love for my two favorite things. We road-tripped from Texas, all the way up the West Coast, stopping through Arizona and Las Vegas on the way, and all the way to Washington State, then down through Wyoming and Colorado back to Texas. We were on the road for over a month. And we stopped at 8 National Parks, and camped out at several of them, even breaking a fiberglass tent pole somewhere in Idaho.
We saw some amazing places:
[from l to r: Petrified Forest National Park,  Grand Canyon, Crater Lake National Park]
[from L to R: Olympic National Park, Yosemite National Park, Yellowstone]
[from l to r: Grand Tetons National Park, Rocky Mountain National Park]
Because of my love for travel, hiking, and camping, I find myself really drawn to books about road trips and the great outdoors, which is what made Starry Eyes by Jenn Bennett appeal to me when it showed up in my recommendations from amazon.
This book reminded me a lot of Amy and Roger's Epic Detour by Morgan Matson. Only it's sort of like the hiking and backpacking version of that book, which is a really good book.
Anyhow this book revolves around a girl named Zorie. Zorie used to have a best friend named Lennon. Something happened between Zorie and Lennon, and their friendship got ruined. It also doesn't help that Zorie's dad is a racist and sexist asshole with a stick up his ass, who doesn't like Lennon's family because he was raised by two moms.
Zorie needs to overthink and overplan everything. She can't live her life without her bullet journal and doesn't do well with spontaneity. Zorie's sort of friend Reagan invites her to go glamping. Zorie really doesn't want to go glamping, after all it's not written in her bullet-journal, but after she finds out some shit about her father, she decides she can't deal with the issue at hand, and decides to escape with Reagan, and also her sort of crush Brett.
Lennon ends up going on the trip too because he's like the ultimate wilderness survival guide, think Bear Grylls.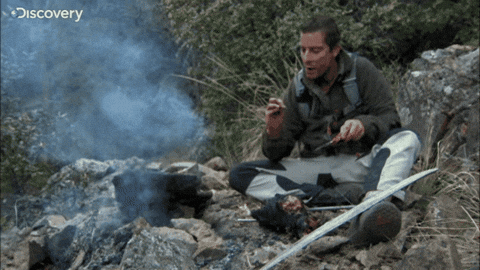 Of course Regan didn't bother to tell Zorie about that because if she did, we'd have no story because Zorie never would've left the comfort of her bullet journal.
Anyhow Regan, Brett, Lennon, Zorie, and two pointless characters, who also tagged along for the trip, who didn't really have a point to the story except to lead up to our humongous turning point, go to their glamping complex. Things go horribly wrong, Regan and Zorie get into a huge fight, and then somehow Zorie and Lennon are left alone in the wilderness, and need to deal with each other to help them reach the climax of the book.
Things I didn't like.
Regan was a horrible character. Her characterization was just so unrealistic. I don't want to give away anything from the book, but the way she acted and the things she did in the book just don't happen in real life. People don't act like that. I just found in unrealistic that somebody would react like Regan reacted in a real-life situation like the one that happened in the story, however, I mean without what happened with Regan and Zorie happening, I suppose we wouldn't have a story, so I just dealt with it.
Zorie and Lennon's relationship was unrealistic. They were stranded together in the woods for maybe 3-4 days, and then suddenly everything that ever happened between them is okay, and they pick up right from where they left off?
I mean granted Romeo & Juliet sort of fell in love with each other in a split second at a party… but that just isn't life.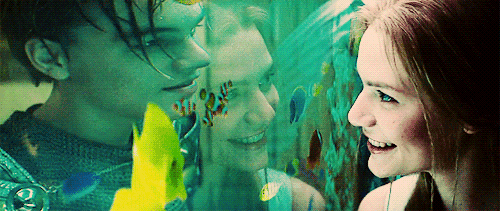 Now that I've gotten the negatives out of the way.
I really did like this book. Jenn Bennett wrote a great story albeit it being a bit unrealistic at times, but let's face it, what young adult novel really is realistic when it comes to falling in love.
Bennett and Zorie were really unique characters. They both had something special about them. I liked the little details in the book like the pictures and maps that Lennon drew, and Zorie's love for astronomy. Both of them really weren't the type of characters you would expect from a young adult novel, they were special snowflakes,  but in a really good kind of way.
I liked their adventure in the wilderness. The descriptions of camping, weather, and the woods, it made me nostalgic for camping, and excited for my next camping adventure, which will be this summer in Oklahoma, for no reason, except that we've never been to Oklahoma, so why not camp there? I really felt like I was there hiking with Zorie and Lennon. Jenn Bennett is a good author, she knows how to take you on an adventure through her stories.
If you read Amy & Roger's Epic Detour by Morgan Matson or All The Bright Places by Jennifer Niven and liked them, you'll probably like this book a lot too.
Trigger Warning: Underage drinking, Underage Sex, Foul Language, and Infidelity