My Rating:
I love retold fairy tales. When I was in college, I took a class called experimental fiction, where the goal was basically to write weird yet wonderful fiction. We had a lot assignments we had to do, for example, I remember one where we had to cut up words and sentences from a magazine and paste them to create a story. I remember being excited to have a use for all my old Rolling Stone magazines that I couldn't bear to throw out, no matter how much I hated the band/artist/actor/actress on the cover.
For our final assignment, however, we had free reign, we just had to do something different. So I decided to retell fairy tales. I retold Snow White, and Snow White was basically a crack head, who lived with seven clones whose names were words in Morse Code. It was vaguely based on this Rammstein video. I also told the origin story of The Evil Queen, and and her mom craved a magic mushroom that only grew on the hippie's lawn, and the evil queen, who was basically Rapunzel, grew up to be promiscuous with her adopted mother, who was the lead singer in a band, and she got trapped in the tower because she was so slutty and needed to save what was left of her virtue. It also retells the story of Sleeping Beauty/Briar Rose, whom the Evil Queen saw as the first threat to her marriage, which is why she cast the sleeping spell on Briar Rose. It makes a lot more sense if you read it. They're all connected.
I totally got an A on that story, by the way, it even won a writing award from my university.
So needless to say, Fractured Fairy Tales, I guess you could call them, are some of my favorite stories.
Savage Beauty by Casey L Bond is her retelling of Sleeping Beauty. I actually liked this story a lot more than from Riches to Rags, which was her retelling of her Cinderella, and I thought that was a great story too!
Savage Beauty is the story of Aura and Luna. They're twins and their life force is bound. Aura can only be awake during the day, and Luna can only be awake during night. Luna hibernates during summer, and Aura hibernates during winter, during the other seasons, they share the day. Anyhow Aura and Luna were the best of friends until a man basically came in the way. Stupid men. Luna was basically falling in love with a prince, but then Aura fell for the same prince, Prince William, and since the sisters couldn't share everything, Aura savagely murdered the prince. Now Luna wants revenge.
Luna had this amazing plan to severe the life force between her and Aura and then murder her sister, but then she meets Phillip, who just happens to be the younger and better brother of the Prince William who Aura murdered. But then she sort of falls for Phillip, and she starts to question what she really wants. Does she want revenge on Aura or does she want to be with William?
I don't really want to say anymore, I don't like spoiling books, but I really liked this book.
I really enjoyed the characters. Aura and Luna were half-fae, I've already mentioned my love for books about faeries in previous book reviews, though this one is WAY better than the last fairy book I read 😉
Oh both Luna and Aura had familiars too, and Luna's was an awesome cat named Ember, which was great because cats rock.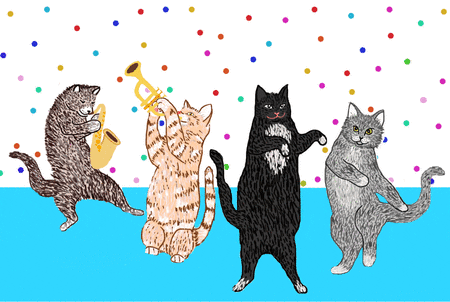 This story is about a lot of things. It's about sisterhood, finding love, and learning who to trust. But it's also dark and twisted, which are always the best kinds of stories.
I really enjoy Casey L. Bonds retelling of fairy-tales.
My one complaint about this book is that it wasn't long enough. I read it in a few hours and I just wanted to read more.  I could've read like a hundred or more pages of Savage Beauty.
Anyhow, pick this one up, especially if you liked from Riches to Rags, you won't regret it.
I really loved this story and I cannot wait to read the next book in her fairy tale series, I just absolutely love her perspective and retelling of every single one of them.