My Rating:
New Sarah J Maas novels get me like…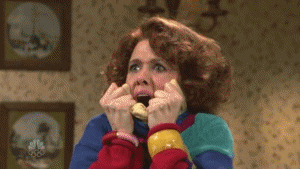 I absolutely love the A Court of Thorn and Roses series by Sarah J Maas, it actually might be one of my most favorite series out of all the series that I've been reading for years. I've read her Throne of Glass series, and while I don't think it's a bad series, and I really enjoyed the earlier books in it, I actually prefer this series.
I tried not to really spoil anything with this review. If you've read the rest of the books, you'll be fine, if you haven't, I really don't think what I wrote gives much away, but just be forewarned, if you're one of THOSE people.
Anyways first things first, Sarah J Maas never said that A Court of Frost and Starlight was ever going to be a novel. She's always stated that it was going to be a novella that tied up the first trilogy in the series, and also starts the themes for the next set of full-length novels in the series [which I am super glad did not end with the third book like I feared!].
So for all you people, who are bitching about how short it is,and complaining, I have this to say to you: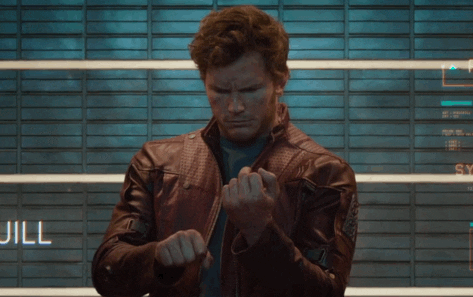 Sarah J Maas has been VERY CLEAR that this is not a full-length story, it's just a companion novella to give closure to the end of the third book of the series. She never pretended it was anything else.
Anyhow this novella is about how Feyre, Rhys, and their merry band of friends are celebrating the winter solstice, which is basically like Christmas, but a huge deal in the fairy world, especially to the night court, since the winter solstice is the LONGEST NIGHT OF THE YEAR.
The cool thing is that almost every chapter is narrated by a different member of Rhys and Feyre's Merry Men [and Women], so you really get to see inside the heads of all the characters you probably got way too attached to, if you're anything like me, in the last three books.
I mean obviously Rhys and Feyre's Points of View dominate most of the novella, as do details of their intense and never-ending sex-life, but it is nice to get a taste of Morrrigan, Az, or Cassian.
We also learn about all the healing that has been going on in Night Court since the events of the last book, and how our characters are coping with them. Some have inner guilt that they keep bottled up and inside and they long for a way to express it, others drink themselves to death, and some of them have wild and crazy sex. [and probably not the characters you're thinking of, if you've read earlier novels].
It's also about Feyre trying to bring her family together, both families, her Fae family and her formerly mortal family.
I don't really have much else to say about this novella. I don't have any complaints about it except that I really wish it was longer. But that's really just because I am OBSESSED with the series and would probably read a The Blah Story [one of the longest novels ever at 7312 pages] length version of a ACOTAR novel.
At the end of the novella, Sarah J Maas shared the first chapter of the next full-length novel, but I refused to read it. I'm not really big on reading chapters of books before the actual book is published, it's like a fucking cock-tease. My friend Zak always used to try to get me to read the Jim Butcher chapters that Jim used to post online before his books got released, and I always refused for the same reason. I'd rather wait for a full-length novel instead of dealing with a cock-tease. But it's there if you're interested.
The only advice I really have for reading it is just take it for what it is. It's a novella. The definition of a novella is a short novel or a long short story. Know it's a novella. It's a happy Christmas story that brings back some of favorite characters from the previous books, and shows some different aspects of their personalities and characterizations.
I enjoyed it and consider it a worthy successor to the previous full-length novels even if it's way shorter than them.
There's a much bigger story coming. I'm not sure when it's going to come since Sarah J Maas is having a baby, and babies are a lot of work, and she also needs to write more of her Throne of Glass novels. But at least instead of ignoring the series and not giving us anything else from it [I'm looking at you Richelle Mead, I NEED THE THIRD AGE OF X BOOK!!!!] she gave us this to hold us over til the next book comes out. But at least it's coming, and there's even a first chapter already.
And I totally plan to reread the entire series from book 1 this summer either when I'm recovering from surgery, or on the European cruise I'm going on in July.
No Trigger warning except for graphic sex scenes and fantasy violence, if for some reason any of those trigger you, at least I've warned you.