My Rating:
You know, I'm a real stifler for books about the outdoors. I love hiking, I love camping, I love looking at the stars.
Just yesterday, I booked a campsite for Big Bend National Park for three nights and four days during Thanksgiving Break. You can make reservations up to 180 days in advance, just like you can book dining at Disney World, to try to fight for that ADR at Be Our Guest. [And when we were at Be Our Guest, I mean it was good, but it wasn't worth fighting for. The french fries were kind of disappointing, but the gray stuff was delicious].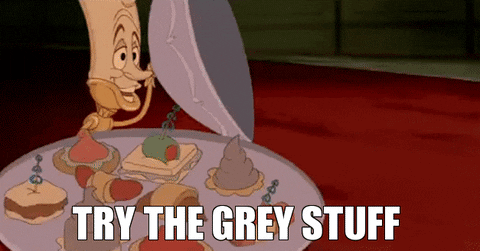 You don't need to prebook campsites, but Thanksgiving is a highly sought out time in BBNP, and I didn't really want to drive ten hours from Houston to BBNP, only to find all the campsites were filled, and we were shit out of luck, especially since they tend to be filled by noon, and we'd have to leave around 1 am, and well I wasn't doing that. And I literally got the last advanced campsite reservation at Rio Grande Village Campground, and that was with signing on to the website EXACTLY when the campsites could be booked.
Anyhow, I suppose you have a write-up of that road trip to look forward to in a few months.
Anyways, when I signed onto amazon today to try to find a book to read because War Storm has been a very slow read for me, which is sad because I loved the first and second book, and Summer Constellations by Alisha Sevigny was a suggested recommendation for me, it seemed like a sign.
This book is about a girl named Julia, and her family own a campground that's been in their family for years. But times have been hard for Julia and her family. Her little brother Caleb was really sick for awhile with Guillain–Barré Syndrome, and her mom was basically hemorrhaging money to try to make ends meet. Now they're basically fucked, and her mom may have to sell the campground to a wealthy developer.
Oh and to top it off, the guy who Julia has apparently been in love with for five summers, and whom she was planning on losing her virginity to, Dan, has a sexy new girlfriend, who's basically a playboy model that he didn't tell Julia about either, so her heart is broken… because you know teenage summer romances apparently last forever.
Julia spills her heart out to the handsome stranger named Nick sitting on the dock, when she came out to watch a meteor shower, but shit, he turns out to the the wealthy developer's hot and sexy teenage son.
Now Julia is conflicted and she doesn't know what to believe. Nick claims he wants to help her, but Nick is also the enemy! But maybe if she can get Nick to like her, Nick can help her save the dock… Or maybe Nick is using her to help his dad buy their property. WHAT THE FUCK SHOULD JULIA DO?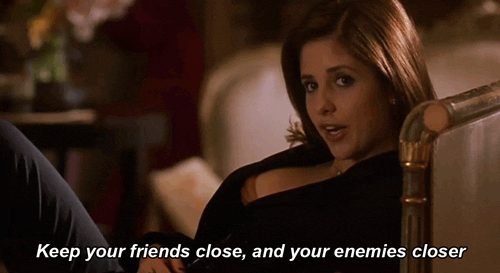 Anyways, for the most part this is actually an enjoyable read. It was a really quick read, I mean I finished it in probably a total of two hours, if that, but I'm a freak, and notwithstanding, I enjoyed the story.
Of course it suffers from basic teenage/young adult lit syndrome. Julia and Nick somehow fall in love within twenty-four hours. I mean is this just a thing for the upcoming generation? Do they just fall in love in a split second? Is Romeo & Juliet syndrome really a thing now-a-days? The romance in this story is just so unrealistic.
And of course Nick is absolutely perfect, and has no flaws except for the fact that his rich daddy wants to fuck over the girl he apparently fell in love with in the span of one conversation while looking at stars.
Julia was a good character. She's sort of a bad-ass. She can fix things better than most guys, and she's also a science nerd, who loves the stars, and evolution, and all sorts of science stuff. She's kind of nerdy, which is nice. She also holds her own ground and doesn't let people walk all over her. She also deeply cares for her family, especially her little brother.
Her only flaw is that apparently she can fall in love within a few seconds of meeting somebody. All he has to do is have a sexy body and say he wants t listen to her. I worry for Julia at her first college sorority or fraternity keg party, if that's how she falls for guys. Especially since she's apparently a sexy red head… because of course she would be.
But honestly this was a nice story. I really enjoyed the setting that it took place in. I really could visualize Julia's family campground, and it made me excited for my own upcoming camping adventures. [wish us luck because Justin and I got a new tent, and I'm sure it'll be interesting]. I also enjoyed the astronomy and science theme that was throughout the book.
It wasn't the best story I've read this year, but I enjoyed it. If you want a better camping story, I'd probably go with Starry Eyes by Jenn Bennett, which I reviewed a few weeks ago, but this isn't a bad story. It's a very quick read, but it's a good story if you just want to escape for a little while.
Trigger Warning: None, I suppose there are some "sexual situations" but it's a very clean book, probably PG-13, if I needed to rate it.