My Rating:
  [3.5 stars, if you can't tell]
This was technically a reread. I think I first read it in Fall 2015, forgot about it for awhile, then I started planning vacations to National Parks and researching camping equipment and things [we're visiting 8 National Parks before 2019, if all goes to plan!] and for some reason this book came to my mind, and I decided to reread it. It wasn't any better the second time I read it, but it wasn't any worse either. It's really just your typical young adult novel, just set along the Appalachian Trail.
Our story is about McKenna. She has a very supportive family, who let her do whatever they want because we wouldn't have a novel if they didn't. McKenna has a best friend named Courtney. Courtney was supposed to hike the Appalachian Trail with McKenna, but then Courtney discovered what dick is.
Courtney decided she'd rather stay home and try to work it out with her loser of a boyfriend because you know there are no other fish in the sea, and your first high school boyfriend is ALWAYS your soulmate, and he had already cheated on her, but she loved him, and well sorry McKenna, dicks before chicks.
So suddenly McKenna has a BRILLIANT IDEA, she'll just hike it alone and Courtney can just pretend they're both still hiking it together and send McKenna's parents fake text messages and pretend they're having the time of their lives seeing the wilderness of the east coast, and McKennna is totally capable of doing it all by herself.
Courtney wasn't exactly thrilled with that idea and warned McKenna that it could be dangerous, but she doesn't really try to convince McKenna otherwise because again DICKS BEFORE CHICKS, so she agrees, and McKenna is so well-read with wilderness guides, memoirs, novels of people who had hiked the trail before her, that it's just gonna be child's play.
So Courtney and McKenna's boyfriend Brendan all go with this ruse. Brendan drives her all the way up to Maine, where she's going to start the trail, he even gets a hotel room that night to make it all "romantic" if you know what I mean there…
The next day, off McKenna goes.
Of course as you guess, Brendan decided it's too hard to be faithful to a girl, who's going to be gone for six months hiking some trail, and he's in college, and he can't stay serious with someone he can barely talk to since there aren't cell towers or email on the Appalachian Trail, so he dumps her ass.
Well McKenna, it's a good thing you had a level-head during that one last night in the hotel…
Basically all of McKenna's so-called good friends/boyfriends really fucking suck, and she could do so much better, and I feel bad she had to spend most of her life dealing with such back-stabbing and selfish individuals.
Shortly after we meet Sam because you know every single young adult novel ever HAS to have an opposite-sex character to form a  romantic plot with. Sam hikes the trail back and forth because he comes from an abusive and broken home, and the trail keeps him grounded.
One night at a campsite, Sam and McKenna meet, and eventually they start hiking the trail together.
And of course tragedy strikes sometime throughout the book… but I won't say anymore, I really don't like giving spoilers.
The one thing I really did like about this book was that I thought it captured the beauty and wildness of nature well. I've been recently reading a blog about a man, who's hiking The Appalachian Trail to raise money to prevent sex trafficking, and I can definitely say after reading his description of his actual real-life hike, and the descriptions that Marina Gessner gives throughout this book, it's spot on. You can tell she really did her research to write this book.
I will even say that the relationship that forms between Sam and McKenna wasn't a distraction from the actual story, which is basically a story of independence and survival, which is a rarity in a young adult novel.  It wasn't your typical Romeo & Juliet scenario that you find throughout so many different young adult stories.
But there's stuff I didn't like. The whole final conclusion of the novel, which I won't give away because I just don't do that was annoying. I thought what happened was just such a distraction from the McKenna that we got to know throughout the story and was just added to give the story some gigantic tragedy to tug at heartstrings. Well, maybe I'm heartless, but it didn't tug at my heartstrings, and I think the story would have just been better had Marina Gessner just stuck to the story of McKenna and Sam hiking the Appalachian Trail.
But overall, this is a decent book, and a different book, which is nice. It's nice to read a young adult book that doesn't take place in a high school  or college with every single possible high school/college stereotype amongst the cast of characters. It took place in the woods, and I felt like I was hiking the trail with McKenna and Sam.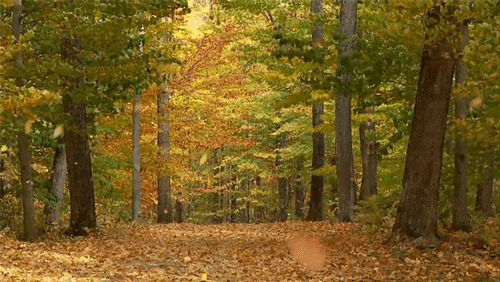 Overall, if you like the natures and you like the outdoors, and things like hiking appeal to you, you'll probably like this story.And it is extremely well-researched as aforementioned, so if you're curious about The Appalachian Trail, this book is a good snapshot of it.
McKenna also shows a lot of character growth throughout the story, and you can tell that her journey has changed her. She was a very realistic character. She made dumb decisions, she made mistakes [but I mean HELLO, she's hiking the fucking Appalachian Trail by herself, there's no way she had a chance of being perfect at that, you can't predict or control nature!], but all those shaped her into the person she was by the end of the story, who totally isn't the meek slightly spoiled girl that we met in the beginning.
It's not the best book ever, but it's an enjoyable enough story.  It's also a unique story. So go check it out and start planning your own hiking adventures [though I personally would NEVER ever hike The Appalachian Trail because I wouldn't make it].
[and I have like 8 books I preordered that came to me that I need to read, I'm still recovering from my breast reduction, and reading still isn't the easiest thing, but I'll try to get to them before the new school year starts 😛 I think I also might have one or two reviews I still have yet to write from before the surgery, I'll try to get them this week! Sorry for the delays people, but healing takes precedence over reading for me, at the moment! Thanks for being patient.]